NPCx Joins NVIDIA Inception
Estero, Florida.
NPCx Inc., a pioneering high-tech startup that uses state-of-the-art artificial intelligence technology to create ultra-realistic 3D animation assets for video games, film, XR and the metaverse, today announced that it has joined NVIDIA Inception, a program designed to nurture startups revolutionizing industries with technology advancements.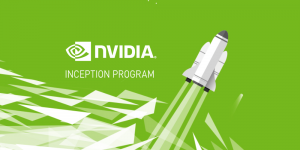 The products in development at NPCx utilize AI and neural networks that model motion-capture data to create realistic character movements and gameplay. NVIDIA Inception will provide NPCx with early access to technology and resources that will allow the company's software to keep its first-mover advantage and provide customers with a competitive advantage in the marketplace. The program will also offer NPCx the opportunity to collaborate with industry-leading experts and other AI-driven organizations.
"Cloud computing has changed how we build AI applications," said Michael Puscar, Chief Technology Officer at NPCx. "NVIDIA provides cutting-edge technology that enables us to create applications that reinvent how we build and play video games."
NVIDIA Inception helps startups during critical stages of product development, prototyping and deployment. Every Inception member gets a custom set of ongoing benefits, such as NVIDIA Deep Learning Institute credits, marketing support and technology assistance, which provides startups with the fundamental tools to help them grow.
"We are humbled by the amount of interest that we have seen for our products in the marketplace," added Cameron Madani, Chief Executive Officer at NPCx. "Being a member of NVIDIA Inception will help accelerate our development while providing us with access to the alliances and capital that we need to grow."
NPCx is currently raising an early round of investment through crowdfunding platform Republic. More information about the company's Republic campaign can be found at www.republic.com/npcx
About NPCx
The NPCx deep learning platform is unlike any other artificial intelligence (AI) engine on the market. Rather than trying to build a god-like AI NPCs to dominate the game, its proprietary engine uses state-of-the-art behavioral algorithms, resulting in an immersive world filled with NPCs that act in every way like other human game players.